There are Lots of Benefits to Blogging with Catapult. A Business Blog Can do a Lot for Your Sales and Customer Relationships.
It's Friday, the end of a long week. As you put everything away to leave the office, it hits you–that blog you've been meaning to write all week is still untouched. You know blogs are proven to help your business connect with your audience, and connecting with your target audience will lead to more sales, but you just can't find the time.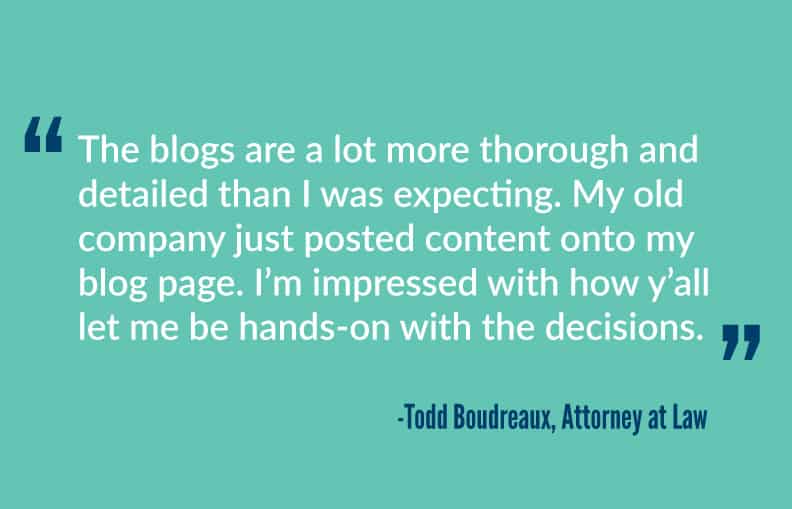 Business is hectic; most business owners don't have time to spend five hours a week writing a blog. That's where we come in. Catapult has a team of creative thinkers ready to write those blogs you keep putting on the back burner. But why are blogs so important, and how is Catapult different? At Catapult, we have a tried-and-true approach to blogging. Our customers love the results and the experience we provide.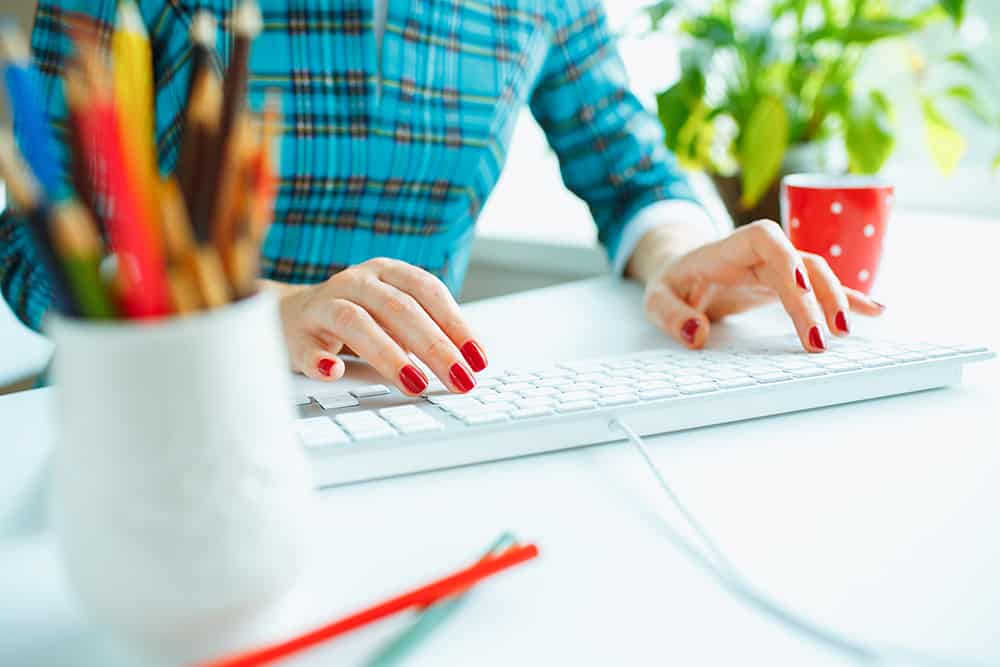 How Search Engines Affect Your Business
When you want to find the nearest pool cleaner or how to fix a problem with your car, what do you do? You look it up online, right? One study found 92 percent of online adults use search engines to find information. Another said 89 percent of consumers turn to online search engines to find information on products, businesses, or services before purchasing. Blogging consistently can help to improve ranking on search engine response pages.
One factor that search engines use to rank webpages is how new the content is. If your content has been recently updated, search engines may display your webpage higher in their rankings. Blogs also give search engines more content and keywords to index, which allows your website to rank for a broader range of topics.
How to Sell, but Not REALLY Sell with a Blog
Blogs also allow you to sell without selling. Everyone loves to be sold, but no one wants to FEEL like they're being sold. In a blog, you can sell your product or services by giving your customers information they want and showing them what your business can do, while also humanizing your brand in the process. Blogs allow you to effectively form relationships with your customers by providing them with information they seek. If your blog makes them feel like you really care about their problems, they will trust you and bring their business to you.
Blogs drive traffic to your website and keep potential or current customers on your website longer. As we've said in a previous blog, "The more people who view your website, the greater the chance you'll receive a new lead or customer." Plus, if a customer spends a while on your site, they are more likely to engage with your business or return to the site.
Let Catapult Make Your Life Easier and Your Business Better with a Blog 
Now, all that sounds like a lot of work, and it is. At Catapult, we understand how blogs work to improve your business, and it's our job to cultivate substantial growth for your website and your customer base. We focus on a range of tactics to make your blog the best it can be for your business.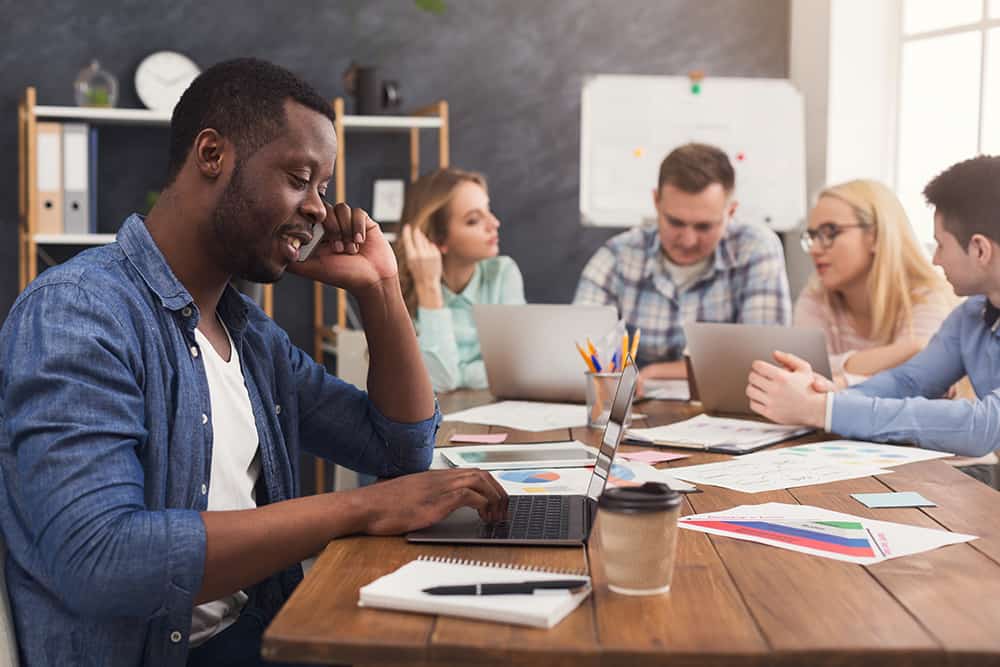 Choosing a blog topic can be difficult, but we always keep your business in mind. A divorce lawyer doesn't need a blog about recycling, right? Once we begin working on your blog, we work with you every step of the way.
We value your input, and we get every topic approved before we begin writing. One of our writers will even interview you to uncover interesting information and take down compelling quotes.
We incorporate keywords in each blog to target specific searches while keeping the blog conversational. We tailor your blog to the tone, delivery, and message you want for your business. Your blog should be just that, YOURS.
We work diligently to meet your needs and standards. You approve every blog before we post it to your website, and if you don't like something, we can change it. It's as simple as that.
Catapult's approach will save you time and energy. Our blogs will bring more traffic to your website and help you better engage your target audience. Engaging with your audience will drive sales which means more money in your pocket. With Catapult writing blogs for your business, you can stop worrying about that blog burning a hole in your desk. Start giving your audience what they need. Call Catapult today. 
---
Kaleigh Sullivan is a Writing Intern for Catapult Creative Media. She is a senior at LSU in the Manship School of Mass Communication. When she's not writing or re-reading Harry Potter, she enjoys sleeping, gaming, and ballroom dancing.
Work with Catapult Creative Media Inc.
Catapult Creative Media Inc. is a digital marketing and design agency serving clients over the United States but is proud to call Baton Rouge, Louisiana home. Founded in 2007, Catapult provides digital, social and mobile marketing solutions backed by relevant strategy and measurable results. Catapult works the web to their clients' advantage, launching them to their next level of success.