So You Might Be Wondering: Why Are Hashtag Marketing Strategies Even a Thing?
What was once called "the pound symbol" is now known by nearly everyone with internet access as a hashtag. The term was first introduced by Twitter and used as a way to categorize topics people were posting about online and allowing others to search for posts based on a topic on the platform they are using.
Hashtags used to be a unique feature only used on Twitter, but now they are used on almost every popular social media platform out there. In fact, digital marketing agencies like us use hashtags as part of our marketing strategies for social media campaigns to boost brand awareness, engage with the community, and even give a brand its own personality.
Even though hashtag marketing strategies still exist and are still used today, businesses do wonder if hashtags still play a relevant role in building an effective social media campaign. I mean, the trend of using hashtags has been going on for over a decade, and popular online trends do eventually have an expiration date, right?
Not exactly. The reason hashtags haven't lost their effectiveness yet is that there hasn't been anything new to compete with hashtags and what they bring to the table. Although we can say with certainty that there have been hashtag marketing strategies that haven't worked, there have also been some that worked spectacularly. To truly understand the effectiveness of using hashtags as part of your social media campaign, we'll need to go a little more in-depth into the importance behind them.
All Social Media Platforms Use Hashtags the Same Way, Which Can be Used to Your Advantage
Different social media platforms each serve their own purpose in helping brands achieve their overall marketing goals (read which social media platform works best for your business), but they all have one common benefit that your brand can take advantage of: hashtag marketing strategies. Even though some hashtag marketing strategies work better on certain social media platforms like Twitter or Instagram, hashtags still provide free exposure for your brand to people that don't follow your brand. Your company can be found by people who may not have even been aware of your brand until they searched through the posts using a hashtag that one of your posts incorporated.
Hypothetically, a brand could get more exposure to its target audience using effective hashtag marketing strategies than a billboard on the interstate could. That is why hashtags can be a powerful marketing tool that you simply can't ignore.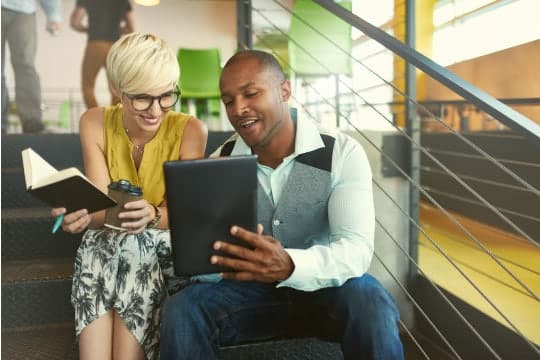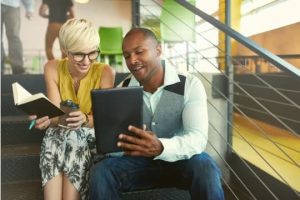 Let's Talk Strategy- Hashtag Marketing Strategies to Be Exact
Okay, so we can now agree that hashtags are something you could really take advantage of when creating your business's social media plan. Now you just need to know how to use hashtags correctly.
When you first create your business' social media account, it's important to build a brand identity that will give your account the exposure it needs to increase in followers and customer engagement. The easiest way to do this is by using hashtags that are relevant to your post, brand identity, and your target market.
One mistake common mistake businesses make is when they cram as many hashtags as possible in one post to cover as much ground as possible. While your post is more likely to be seen by someone, your post will appear to look like they are from a spam account. Instead, use only a couple of hashtags that people would likely search for and are relevant to what you are posting.
For example, a hashtag to use when sharing this article would be #socialmediamarketing or #digitalmarketingtips. By using a few specific hashtags that are relevant to the post that someone would search for, you may gain followers by providing information they are interested in reading (hopefully this blog post lived up to your expectations).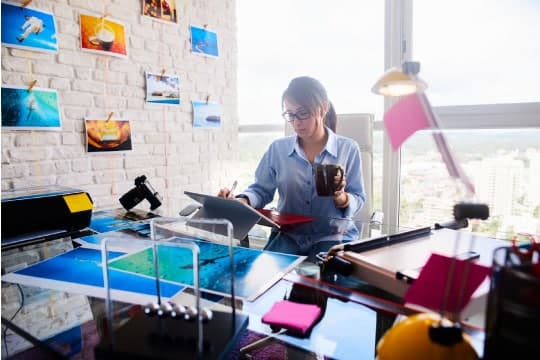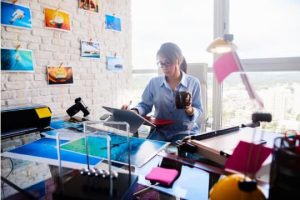 Now It's Time to Put What You've Learned into Action
You can now see how developing the right hashtag marketing strategies for social media campaigns actually requires a lot more work than people think. There's a lot of research and planning that is done behind the scenes of all successful social media campaigns and hashtag marketing strategies. Fortunately for business owners, there are digital marketing agencies like Catapult Creative Media that are highly experienced and trained to create effective hashtag marketing strategies so brands can thrive online.
To increase your brand's exposure on social media and use hashtags the right way, trust the digital marketing experts at Catapult Creative Media and contact us today!
---
Ashley Boudreaux is a Digital Analyst for Catapult Creative Media. She is an LSU graduate with a B.A. in Mass Communication and a minor in French. In her free time, she enjoys visiting petting zoos and climbing trees.
Work with Catapult Creative Media Inc. 
Catapult Creative Media Inc. is a digital marketing and design agency serving clients over the United States but is proud to call Baton Rouge, Louisiana home. Founded in 2007, Catapult provides digital, social and mobile marketing solutions backed by relevant strategy and measurable results. Catapult works the web to their clients' advantage, launching them to their next level of success.